Using the best skin care during chemotherapy is really important. Your skin is your body's biggest organ and it protects you from germs and other external environmental hazards. You need your skin to be in top form during chemo. It goes without saying that chemotherapy treatment is hard on your body, including your skin.
As a dermatologist who when through very strong chemotherapy for breast cancer at the time that I wrote this article, I have been a living laboratory of personal chemotherapy experience. I want to share what I've learned in the hope that it will help other cancer patients have a more comfortable chemotherapy experience.
Help for Cancer Patients - Cancer Survivor and Dermatologist's Tips on Skin Care During Chemotherapy 
On chemotherapy, you can expect your skin to become drier and more fragile than ever before. Your nails may become brittle, your skin and nails may become discolored from the medicines you are receiving and you may even be more sun sensitive from them. Some chemotherapy drugs even cause specific chemo-related skin rashes. 
If you take good care of your skin when you are on chemotherapy, it's possible to have soft, healthy, comfortable, and attractive skin throughout your treatment process. I know what you are going through and I want you to have one less burden during this trying time - Dr. Cynthia Bailey, Dermatologist and Breast Cancer Survivor
Even more importantly, healthy skin is essential for your physical well-being during this difficult time. Dry, sensitive skin is prone to eczema, itching and sores that can become infected.
Remember, your skin is a huge organ. It's exposed to the germs and chemicals of the outside world. When you are undergoing chemotherapy, your immune system is suppressed and you are more vulnerable than ever before - which means you need healthy skin to protect you.

Avoid mediocre results that are all too common with Complete Facial Skin Care Kit. I see it all the time – products used together that work at cross purposes such as an acne routine coupled with pore clogging face cream, anti-aging routine that can't work because it's used with a poorly made sunscreen, rosacea skin care that can't control inflammation because its coupled with irritating products or harsh cleansers – the list goes on and on.
What's the best way to keep your skin healthy during chemotherapy?
The most effective way to keep your skin healthy during chemotherapy is to diligently treat your skin to a hydrating, gentle skin care routine every day.
Your skin can only be hydrated from the outside. Don't be tricked into thinking that drinking the requisite three quarts of water a day that your oncologist mandates during chemo will hydrate your skin. Drink the water for your inner body but hydrate your skin from the outside.
The myth of drinking water to hydrate skin is so pervasive that I like to illustrate why it doesn't work by pointing out what everyone knows about the effectiveness of the skin barrier - you can't quench your thirst by taking a bath! The inside and outside of your body are separate. You have to use your skin care routine to hydrate your skin.
What are the essential steps for a truly effective hydrating skin care routine that will take good care of your skin during your chemotherapy treatments?
There are four important skin care steps you should follow daily during your chemotherapy:
Use only gentle cleansers on your skin.
Use only hypoallergenic products (those that don't have a lot of fragrances, complex and taunting preservatives or irritating ingredients) on your skin.
Use warm, not steamy-hot, water on your skin when your skin is suffering from dryness.
Always apply a deeply hydrating moisturizer right after toweling dry.
I've created my Chemotherapy Complete Skin Care Kit to help keep the skin of cancer patients healthy during treatment and I donate all of the profits to cancer advocacy.
My kit is the result of using my own chemo experience as a laboratory. I can give back to other cancer patients undergoing chemo after me by helping you to have healthy skin that resists infections, discomfort and suffering. I also can give back by donating the proceeds to the organization that helped me so much during my cancer treatment, FORCE, the advocacy organization for those of us with hereditary breast and ovarian cancer gene mutations.
The work of FORCE actually benefits all cancer patients because those of us who have these horrible cancer genes are 'canaries in the mine shaft' for cancer research. What scientists learn on us helps everyone at risk for these cancers because we are, unfortunately, the ideal experimental population for research given our tragic predisposition to the cancers. FORCE is really there for all of us touched by cancer. 
Dermatologist and Cancer Survivor Dr. Cynthia Bailey's Chemotherapy Skin Care Kit
My Chemotherapy Skin Care Kit contains the hypoallergenic products I used to keep my skin healthy during chemotherapy. It is a dermatologist developed skin care routine that is easy to follow. Every purchase of the Chemotherapy Skin Care Kit supports cancer advocacy and research. It supports your skin if you are undergoing cancer treatment. It also is a truly helpful gift for someone you love who is undergoing chemotherapy and cancer treatment. 
"My mom had beautiful skin and then chemotherapy and radiation made her skin hypersensitive to everything. I am so grateful for your cancer friendly products. They were a 'life saver' for us; when you are dealing with everything else about cancer the last thing you want is an extra problem. Another friend of mine who has stage 4 lung cancer is also using your kit and it is helping him. He's a guy so for him to 'sing the praises' about skin care is a huge thing!" - Patricia A., Sonoma County, 2016
Understanding the Details of How to Take Good Care of Your Skin During Chemotherapy
Chemo Skin Care Step 1: Skin cleansing
Use only gentle cleansers that don't strip your skin's natural oils, which leads to a breakdown of your skin's fragile outer-barrier called the stratum corneum. Use only warm water, not steamy hot water to protect your skin from becoming damaged. Skin with a weakened stratum corneum can't protect you against the stresses and germs out in the world! Switch your cleansers right now to support your skin's new fragility.
Even with gentle cleansers, you need to be sure not to over-clean your skin. You also need to rinse even gentle cleansers off of your skin thoroughly.
For your body, that usually means lathering up only the parts of your skin that have the body odor glands (you know where they are!) including your armpits, groin, buttocks, and feet.
If you have oily skin, you also need to use cleanser on the oily areas of your back, neck, and chest.
For your face, use the mildest cleanser that does the job. Don't shoot for that tight, "squeaky clean" feeling after washing because that means that you removed too much of your natural oils and actually irritated your skin.
For your hands, it means using cleanser only on your palms most of the time; the skin on the back of your hand rarely gets into germs and grime, and it's so much more fragile and prone to dryness. Also, rinse all of the cleanser out from between your fingers where "dish pan hands" (aka irritant hand dermatitis) usually starts because of retained soap residue.
What are my favorite gentle cleansers and/or the ones that I'm using during my chemotherapy treatment?

These are a combination of my products and products that can be purchased from my website, other online retailers, local pharmacies or your local natural food store.
Best Facial Cleansers for Chemo Patients:
My Extremely Gentle Facial Cleanser is a good all-purpose cleanser for all skin types during chemo treatment. Another option is the VaniCream Cleansing Bar included in my Chemo Kit. This is what I used during chemotherapy and what I use daily for my own skin care.
Best general face, body and hand skin cleansers for chemo patients:
Fragrance-free natural or pH balanced soaps and cleansers are best for sensitive skin undergoing chemotherapy. For example:
VaniCream Cleansing Bar is widely recommended by dermatologists as a trusted hypoallergenic and affordable general-purpose bar cleanser. Because it is an easy to use, head-to-toe cleansing option, I decided to include VaniCream Cleansing Bar as the skin cleanser in my Chemotherapy Skin Care Kit. 
Dr. Cynthia Bailey Skin Care Naturally Best Bar Soap for Dry Skin is another simple product that I love. It's the ideal choice if you want a completely natural and hypoallergenic bar soap that's made from organic ingredients. It's also very affordable and a totally green, all-purpose skin cleanser. 
Best gentle hand cleansers to prevent hand dryness during chemo:
Hand washing is essential during chemo to prevent getting sick from infections. Because you need to wash your hands numerous times during the day during chemo, your hand skin is extremely susceptible to dryness and eczema. You MUST avoid harsh hand cleansers. And most definitely, do not use dish-washing soap when you are in the kitchen, or heavily scented soft soaps to wash your hands in the bathroom.
To clean your hands without drying out the skin, keep a bar of a gentle hand soap at every sink.
Remember, keep your skin care products hypoallergenic. This means avoid hand cleansers that are loaded with "extra" ingredients like fragrances; these are potential allergens. I'm also not a big fan of anti-bacterial ingredients because they can be irritating. I prefer a good hand washing with a gentle bar soap.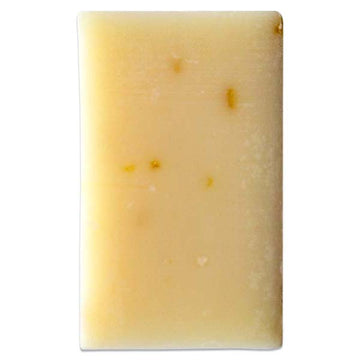 I've tried many natural hand cleansers and my favorite is my Naturally Best Bar Soap for all skin types, which is why I included it in my Chemo Skin Care Kit. This gentle hand soap is all natural, hypoallergenic, does NOT contain potentially problematic fragrance, and allows me to wash my hands all day long without creating dryness. If I'm stuck somewhere and forced to use a different hand cleanser, I notice the dryness almost immediately.
Chemo Skin Care Step 2: Use hypoallergenic skin care products only during chemo.
During chemotherapy, your dry and fragile skin is more sensitive, so products you may have tolerated for years may now be wrong for your skin. Play it safe and use only gentle, hypoallergenic products when you are on chemo.
All the cleansers I mentioned above, and the moisturizers I'm about to mention, are hypoallergenic. That means they don't have taunting ingredients that are potential allergens or irritants for your fragile skin.
Chemo Skin Care Step 3: Bathe and cleanse your skin in a way that does not cause dryness during chemo.
There is controversy among dermatologists and other skin care experts as to whether bathing is drying for skin. I'm sure you've seen the recommendation to limit bathing to 5 minutes or less.
I disagree! When your skin is immersed or covered with water it soaks it up, which is the essence of skin hydration.
There are two key tricks to make your bath or shower therapeutically hydrating for your sensitive skin during chemo:
Avoid hot water that can strip your natural skin oils (remember that hot water cleans greasy dishes better than warm water).
Apply moisturizer within the 'Magic 3 Minutes' after toweling skin dry. This traps the water your skin soaks up during your bath or shower by preventing evaporation of the precious water that your skin just soaked up.  
This is how I care for my extremely sensitive and dryness-prone skin and it's worked for years, including now that I'm on chemotherapy.  I've taught thousands of patients and readers to do this over my 30+ year career and it works 100% of the time.
Chemo Skin Care Step 4: Apply a deeply hydrating skin moisturizer to all of your skin every day within the 'magic 3 minutes/ after washing during chemo.
For your body, that means after every bath or shower (you may be able to skip your trunk if the skin is not prone to dryness).
For your face, that means morning and night after washing.
For your hands, that means many times during the day so keep a hand moisturizer by every sink.
For your lips, it means coating them throughout the day with a hydrating lip balm.
What are the best moisturizers for your skin while you're being treated with chemotherapy?
Use only moisturizers with rich oils and water-binding ingredients that soak deeply into your skin. This keeps you from feeling greasy after applying them, and it keeps them from soiling your clothes.
Remember, moisturizers only work if they are applied right after you've had your skin in water. This is because they don't moisturize; they trap the water that you just soaked up into your skin while your skin is wet…. apply your moisturizer within the 'Magic 3 Minutes' after toweling dry. Dermatologist Dr. Cynthia Bailey
Hypoallergenic and Deeply-Hydrating Moisturizers for Chemo Patients
The products I absolutely depended on during my chemotherapy are listed below; they feel great and work beautifully for me, for which I'm grateful.
The best face moisturizer and balm for cancer patients on chemotherapy 
My Natural Face and Body Lotion
I love this rich and soothing lotion and use it from face to toes. The fact that it's a single product skin care step is great when I feel tired from my chemo treatments and don't have the energy for complex anything. I've included it in my Chemotherapy Kit. This natural moisturizer is dispensed in a pump which is hygienic. This is important during chemo. 
I always use my Green Tea Antioxidant Skin Therapy morning and night on my face. This includes during chemo. The hyaluronic acid in Green Tea Antioxidant Skin Therapy helps hydrate skin and the green tea antioxidants are the best skin care antioxidants. I outline the benefits of this amazing product on its web page.
I apply Green Tea Antioxidant Skin Therapy before my Natural Lotion. These two products (along with zinc oxide sunscreen) are the ones I'm never without and always pack when I travel. - Dr. Bailey
I think the green tea antioxidants are especially important during chemo so I give you the option of adding Green Tea Antioxidant Skin Therapy to the Chemo Kit as an option - and then send the profits to FORCE!
Having a really good hand cream that you use often during the day is important during chemo.
The best hand cream for cancer patients during chemotherapy
You will be washing your hands more than ever before during chemo. Don't plan on depending on something greasy and gross - you won't use it! To prevent hand chapping caused by washing my hands all day, I use my Dry Skin Hand Cream because the glycerin-rich formula hydrates without ever leaving my palms feeling greasy. I keep it by my kitchen sink and apply it often after washing. My Dry Skin Hand Cream is loved by everyone who uses it and I included it in the Chemo Kit. 
Another really important hand cream to heal fissures and skin wounds from chemo is Bag Balm. Bag Balm heals severely chapped hands and makes an excellent intensive night treatment. It is greasy and I recommend covering your hands with cotton gloves after applying Bag Balm.
Dermatologist's tips to heal severely chapped or cracked hands and fingernails during chemo:
Soak your hands for five minutes or more in warm water (e.g. take a shower or bath or do the dishes), apply Bag Balm, and cover with cotton gloves for at least 30 minutes and, ideally, overnight. This same treatment is good for the dry and brittle fingernails and cuticles from chemo treatments. To treat nails, you can apply Bag Balm many times during the day after water contact.
Why does Bag Balm so unique for healing hand problems?
It has a natural, antimicrobial action and is great as a first line of prevention for chapped skin. I included it in my Chemo Kit along with cotton gloves because it is such a great healing product with many uses.
I also include Bag Balm in my
Dry Skin Hand Repair Kit
 along with my Dry Skin Hand Cream, and the best-fitting pair of therapeutic cotton gloves. My Dry Skin Hand Repair Kit is a great option for chemo patients who are only suffering from hand skin problems.
Best Lip Balms for Chemo Patients
Chapped lips are a common problem during chemo. The chemo drugs I was given also caused mouth sores. It's no fun! Remember to use a richly hydrating lip balm. Keep them handy so you can apply them often to prevent chapping and splitting of your delicate lips during chemo.
Avoid the seductive "healing lip balm" ingredients that are NOT hypoallergenic and that often get you addicted to lip balm. The allergic reaction to these ingredients looks and feels exactly like chapped lips. You think your lips are chapped and go running for more lip balm. I recommend hypoallergenic lip balms made from only the active moisturizing ingredients such as shea butter, petrolatum and/or glycerin.
The lip product I used and recommend during chemotherapy
My Natural Lip Balm. It is made from organic botanical ingredients because what we put on our lips is something we eat all day. I've included this in the Chemo Kit because it is hypoallergenic and highly effective at healing and protecting lips that are prone to chapping - as all lips are when a person is on chemo.  
What are some of the common skin problems during chemotherapy?
I have written articles with my tips to help heal and prevent some of the other common chemo-related skin problems. They include:
What we can do to look our best during chemo with anti-aging skin care products and treatments?
Chemo is no picnic but you (we) can make yourself more comfortable when you know how to counter the side effects. In upcoming posts, I'll tell you what I've learned about some of the other skin "misadventures" in my living chemo laboratory.
I made my Chemotherapy Skin Care Kit using my personal experience undergoing aggressive chemo to treat really bad breast cancer.
If you or someone you love is being treated with chemo for cancer, I hope my kit helps keep your skin comfortable and healthy. 
The kit is also the best skin care for anyone with debilitating disease that makes their skin sensitive and vulnerable.
If you would like to know more about my breast cancer story, please read my post titled Breast Cancer Awareness Hits Home For Me in 2013.
Reference:
Fabbrocini G, Cameli N, Romano MC, et al. Chemotherapy and skin reactions. J Exp Clin Cancer Res. 2012;31(1):50. Published 2012 May 28. doi:10.1186/1756-9966-31-50
Biswal SG, Mehta RD. Cutaneous Adverse Reactions of Chemotherapy in Cancer Patients: A Clinicoepidemiological Study. Indian J Dermatol. 2018;63(1):41–46. doi:10.4103/ijd.IJD_65_17
Photo attribution: Thanks and gratitude to © Push Pictures/Corbis